AirPro - Air Permeability Tester
We are excited to announce the launch of AirPro, our new Air Permeability tester used to test the resistance of the flow of air through woven, knitted and non-woven textile materials.
Image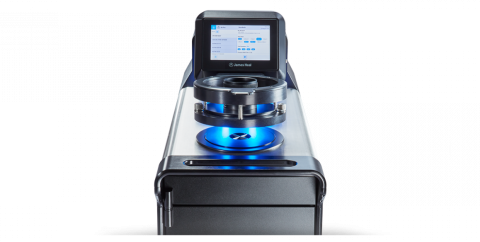 It is supplied with our intuitive TestWise software, which has pre-loaded standards, a 'Quick Test' function and full flexibility to create your own standards.
Minimal operator training is required.
Why AirPro?
Intuitive TestWise Touch
Our popular software offers flexibility with standards and  comprehensive reporting options.
Range of Test Heads
Different test head sizes are available, suitable for a range of applications and standards
Quick Change Test Heads
Changing test heads is quick, and can be done without disconnecting wires and changing the pressure
Integrated Storage
A drawer on the side of AirPro stores accessories to keep your laboratory tidy.
Large Illuminated Test Bed
The test bed can accommodate large samples, suitable for a variety of different materials.
Quality Design and Build
We've used quality parts, like medical grade air valves, to keep airflow consistent.
Find out what our Technical Specialist Peter Goodwin thinks of the new AirPro.
Suitable for a range of applications, to test to a range of different standards
AirPro is used to measure the resistance of the flow of air through products including performance apparel, medical textiles, PPE, infant products such as bedding, non-wovens, geotextiles and more.
It can test to the following standards:
ASTM D737
BS 5636
EN ISO 9237
JIS L 1096:2010 - part 8.26
BS 3424-16:1995 - part 16
NWSP 70.1
BS EN ISO 9073-15:2008
Discover more about the AirPro online at jamesheal.com/airpro.
Company
Image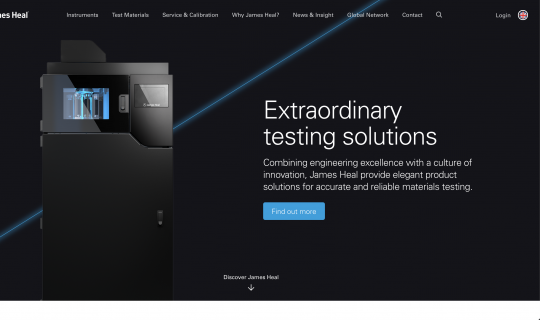 James Heal are the leading brand for materials testing equipment in the textiles industry, with a wide range of extraordinary materials testing solutions.